Economic and trade cooperation with member countries of the Shanghai Cooperation Organization has become a major part of Qingdao's opening-up efforts.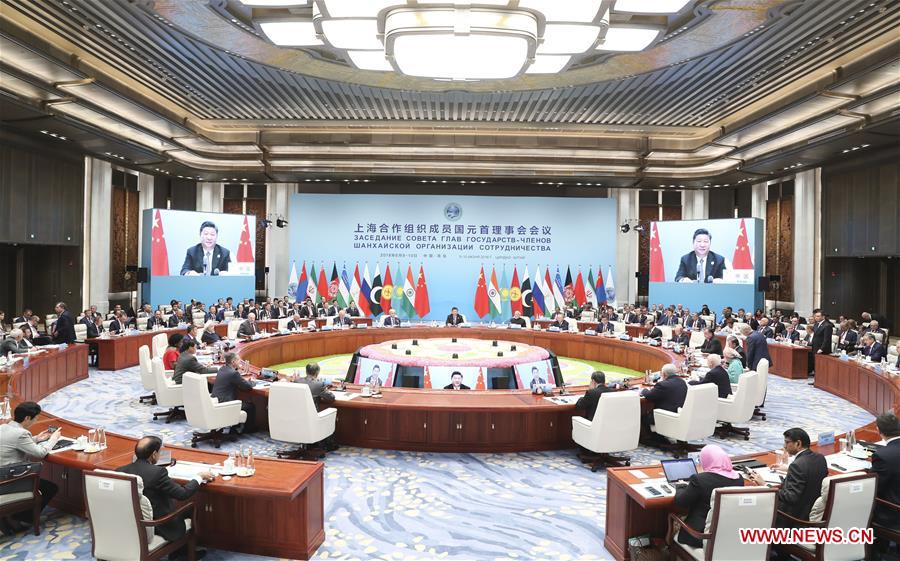 Located in eastern Shandong province, Qingdao is a major port city that boasts convenient transportation for its international trade business.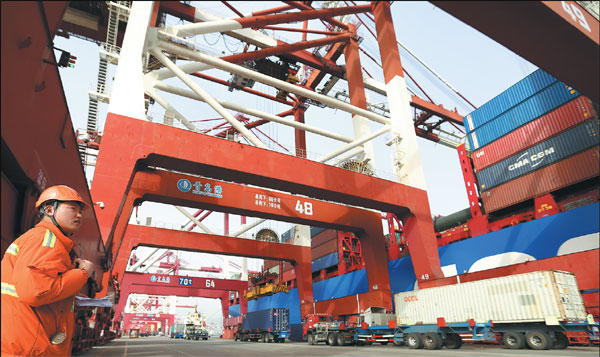 There are 65 major shipping routes from Qingdao Port to regions including Southeast Asia, Europe and the Mediterranean, playing an important role in trade cooperation between the city and the world.
Over the past three years, Qingdao has signed port cooperation agreements with cities including St Petersburg in Russia and Gwadar in Pakistan, to facilitate its trade links with SCO members.
In the first quarter of this year, Qingdao's total imports from SCO member countries reached 4.55 billion yuan ($711.9 million), up 49.5 percent year-on-year, according to the Qingdao customs house.
Official statistics show that by the end of 2017, Qingdao's enterprises had inked 284 mutual investment projects with companies from SCO members. Of these, Qingdao's companies set up 122 projects in SCO member countries, and 162 projects funded by companies from SCO members were established in Qingdao.
Intergovernmental cooperation has continued to flourish between the two sides in recent years.
In 2015, the Qingdao city government and the Business Council of the SCO signed an agreement establishing the Eurasian Economic and Trade Industrial Park, aimed at guiding Qingdao's companies to launch investment cooperation with SCO members and countries involved in the Belt and Road Initiative. The agreement has led to projects with total investment of $1.5 billion in 13 countries to date.
In April, Qingdao and Moscow announced their intention to build economic cooperation zones in both the Qingdao West Coast New Area and the central area of Moscow.
In addition, events such as the first SCO film festival and the SCO import exhibition will be held in Qingdao this year.
SCO member countries have reached a consensus to deepen cooperation by facilitating regional trade and connectivity, which will give new opportunities to Qingdao, said Liu Shuguang, a professor at the Ocean University of China.
"Qingdao should take significant responsibility for mutually beneficial development among SCO members," he said.